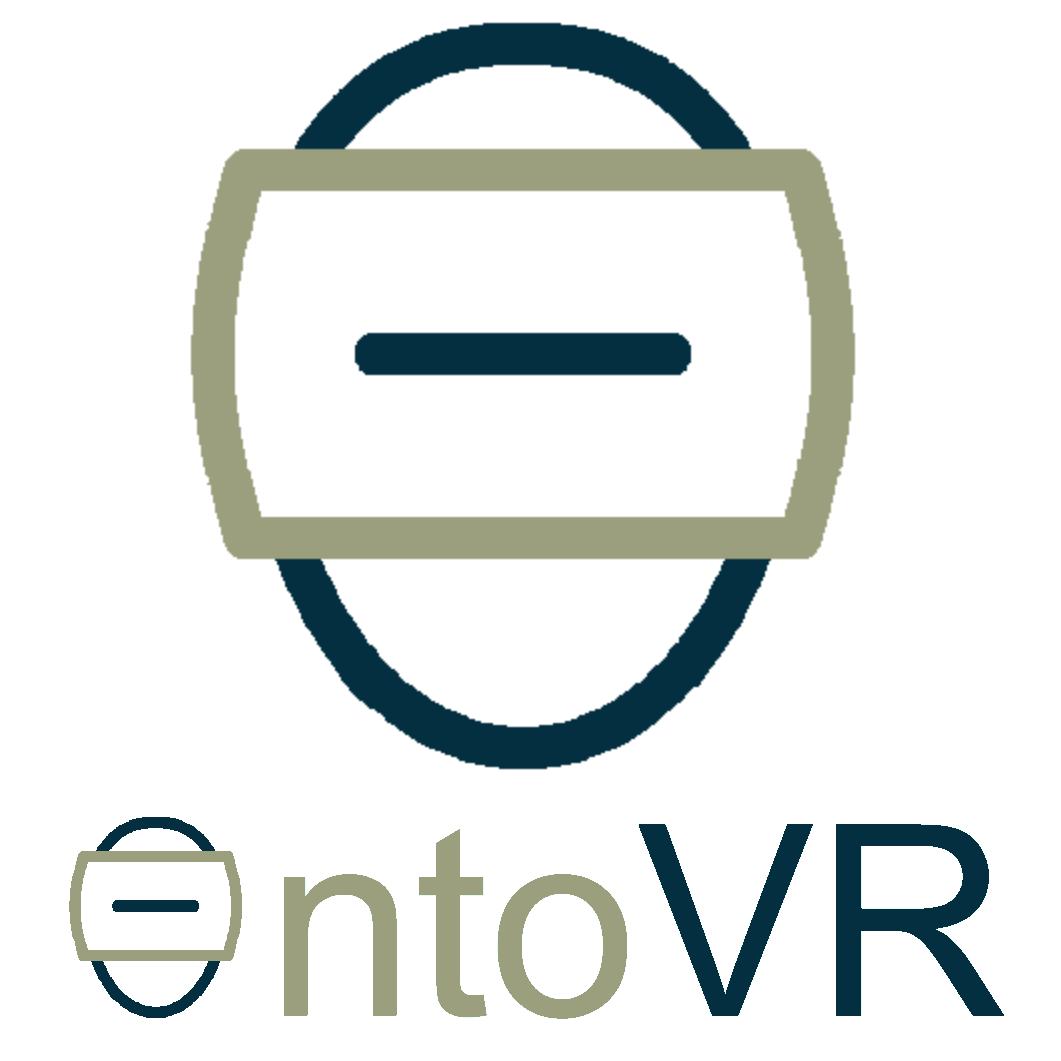 Terms and Services
OntoVR offers a VR tool that allows you to easily and quickly create and publish VR stories online. Even though 'Hocus Pocus Pax' is still a prototype, we want you to be aware of a few Terms and Services. By signing up for OntoVR, you acknowledge and agree that you have read, understood and agreed to these terms.
This Legal information should be read carefully and in detail before using the OntoVR tool. OntoVR is a service developed and provided by Bart Verhaegen and Johan Beselaere.
OntoVR users may upload and publish content. OntoVR does not claim any ownership rights. You acknowledge and agree that you are solely responsible for the content that you make available through OntoVR. You warrant that you are the exclusive owner of the content you make available.
You agree not to do any of the following:
Upload or publish content that infringes third party's copyrights, patents or intellectual property rights, or rights of privacy,

Upload or publish content that violates or encourages any conduct that would violate any applicable law or regulation,

Upload or publish content that is misleading, or deceptive,

Upload or publish content that is violent or threatening or promotes violence,

Upload or publish content that promotes illegal or harmful activities,

Access or use nonpublic areas of

O

nto

VR

or

O

nto

VR

's computer systems,

Attempt to scan, probe or test the vulnerability of

O

nto

VR

,

Upload or publish any advertising units without the express written approval of

O

nto

VR

,

Interfere with, or attempt to interfere with, the access of any user, host or network, including, without limitation, sending a virus, overloading, flooding, spamming, or mail-bombing,
You grant to OntoVR the right to use your stories published through OntoVR for marketing materials to promote your use of OntoVR.
If you breach any of these Terms of Service, OntoVR will have the right to suspend or disable your account or terminate these Terms of Service at its sole discretion and without prior notice to you.
OntoVR reserves the right to revoke your access to and use of OntoVR at any time, with or without cause. In the event OntoVR terminates these Terms of Service for your breach, you will remain liable for all amounts due hereunder. You may cancel your account at any time by sending an email to OntoVR.
Upon cancellation of your account, OntoVR keeps the legal rights to use or continue to show information you made available to the public.
OntoVR reserves the right, at its sole discretion, to modify, discontinue or terminate these Terms of Service at any time. If we modify these Terms of Service, we will post the modification on our website. If the modified Terms of Service are not acceptable to you, your only recourse is to cease using OntoVR.
If you'd like to report an abuse of these Terms of Service, please contact one of us.
Bart Verhaegen - bart@verhaegen.com - +32 474 91 46 60 (Sales & Marketing)
Johan Beselaere - johan@beselaere.com - +32 497 71 29 11 (Research & Development)
PERSONAL INFORMATION
By accepting these terms and conditions you hereby certify that you are not a minor. You must also provide accurate, complete and updated information for accurate identification, billing and marketing purposes. This includes your legal name, address, telephone number(s), email address, and applicable payment data.
PRIVACY
We do not disclose, sell, rent, loan, trade, or lease any personally identifying information collected by OntoVR to any third party.
OntoVR uses reasonable security measures to store and maintain personally identifying information to protect it from loss, misuse, alternation or destruction by any unauthorized party while it is under our control. We are not liable for any breach of this security in the event of system hacking.
DISCLAIMER OF WARRANTY AND LIMITATION OF LIABILITY
OntoVR will make reasonable efforts to provide a continuous, uninterrupted, expedient, and error-free Service to you. Under no circumstances shall the officers, employees, assignees, agents, or representatives of OntoVR, be liable to you or any other person for any special, incidental, consequential, or punitive damages of any kind, including without limitation, loss of profits, loss of income or cost of replacement Services.
You further understand and agree that OntoVR has no control over third party networks you may access in the course of the use of the Services, and therefore, any delays and disruption of other network transmissions are completely beyond the control of OntoVR.
EXCEPT AS EXPRESSLY SET FORTH IN THIS AGREEMENT, OntoVR HEREBY DISCLAIMS ANY AND ALL WARRANTIES INCLUDING IMPLIED WARRANTIES OF FITNESS, MERCHANTABILITY, AND PERFORMANCE. ONTOVR MAKES NO WARRANTY THAT THE SERVICES WILL MEET YOUR REQUIREMENTS, OR THAT THE SERVICES WILL BE UNINTERRUPTED, TIMELY, SECURE, OR ERROR FREE; NOR DOES ONTOVR MAKE ANY WARRANTY AS TO THE ACCURACY OR RELIABILITY OF ANY INFORMATION OBTAINED THROUGH THE SERVICES.
YOU UNDERSTAND AND AGREE THAT ANY MATERIAL AND/OR DATA UPLOADED, DOWNLOADED, OR OTHERWISE OBTAINED, THROUGH THE USE OF THE SERVICES IS DONE AT YOUR OWN RISK, AND THAT YOU WILL BE SOLELY RESPONSIBLE FOR ANY DAMAGE TO YOUR COMPUTER SYSTEM OR LOSS OF DATA THAT RESULTS FROM THE UPLOAD OR DOWNLOAD OF SUCH MATERIAL AND/OR DATA. NO ORAL ADVICE OR WRITTEN INFORMATION GIVEN BY ONTOVR, ITS EMPLOYEES, ASSIGNEES, AGENTS, REPRESENTATIVES, OR THE LIKE, WILL CREATE A WARRANTY, AND YOU MAY NOT RELY ON SUCH ORAL ADVICE OR WRITTEN INFORMATION.
There are links in this web site that will let the user leave the OntoVR site. The linked sites are not under the control of OntoVR, and OntoVR is not responsible for the content available on any other Internet sites linked to the web site.
OntoVR is providing these links to other Internet sites as a convenience to users, and access to any other Internet sites linked to this web site is at the user's own risk. The inclusion of any link does not imply a recommendation or endorsement by OntoVR of the linked site.
FORCE MAJEURE
OntoVR shall not be responsible for damages or for delays or failures in performance resulting from acts or occurrences beyond their reasonable control, including, without limitation: fire, lightning, explosion, power surge or failure, water, war, revolution, civil commotion or acts of civil or military authorities or public enemies: any law, order, regulation, ordinance, or requirement of any government or legal body or any representative of any such government or legal body; or labor unrest, including without limitation, strikes, slowdowns, picketing, or boycotts; inability to secure raw materials, transportation facilities, fuel or energy shortages, or acts or omissions of other common carriers.
APPLICABLE LAWS AND VENUE
These terms and services are governed by and construed in accordance with the worldwide laws, applicable to agreements made and entirely to be performed within the world, without resort to its conflict of law provisions.
You agree that any action at law or in equity arising out of or relating to these terms and conditions can be filed only in Belgium, Europe, and you hereby irrevocably and unconditionally consent and submit to the exclusive jurisdiction of such courts over any suit, action or proceeding arising out of these terms and conditions.
---
OntoVR B-8400 Oostende
info@nuvia.io - http://www.ontovr.com
VAT BE 0822.781.615